Muslim Power Building Project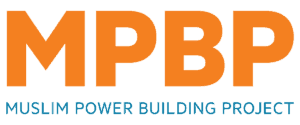 PICO, LA Voice, IMAN, MUSLIMARC and MPOWER Change collaborate to create national Muslim organizing training
April 12: We are excited to announce a new collaborative project titled the Muslim Power Building Project in partnership with PICO National Network and its federations, LA Voice (Los Angeles chapter of PICO), Inner City Muslim Action Network (IMAN), MPower Change, and the Muslim Anti-Racism Collaborative (MuslimARC). This project harnesses the strengths and resources of these organizations to facilitate a comprehensive community-organizing, leadership development program for Muslims nationwide. Today, our work is more important than ever as anti-Muslim rhetoric, hate crimes and Islamophobia intensifies. A stronger organizing infrastructure will help protect Muslims and strengthen a progressive faith voice. It also will deepen society's understanding of Muslims and help us strengthen ties across faith and secular communities.
American Muslims face many of the same challenges people of color from all faith traditions and racial and ethnic backgrounds experience today. American Muslims are underemployed at a rate (37%), which is higher than among the general public (20%). A 2011 Pew Research Center report notes that the 2007-2009 recession disproportionately affected the economic future of young Muslims. The Institute for Social Policy and Understanding (ISPU) noted that American Muslims are also the most likely faith community to report low incomes, with 35% reporting a household income less than $30,000. Like other communities of color, American Muslims also continue to face hostility and suspicion in U.S. society. Among those surveyed by the Pew Research Center for another report, 43% said they experienced at least one act of discrimination in 2011. The ISPU survey notes that nearly half of young American Muslims say they fear for their safety because of white supremacist groups.
Today, as vitriolic rhetoric is being translated into discriminatory policies, as well as acts of violence and threats to the American Muslims, it is more important than ever to ensure that the community's diverse voices are heard. Yet, the pool of trained leaders remain small and many Muslim community-based organizations have limited resources to address the challenges posed by the current social and political climate. Unlike many other faiths and ethnicities, the American Muslim community still lags in its capacity to leverage the faith voice and mobilize individuals to help build a just and equitable society for all. Compounding this issue, many Muslim American organizations do not consistently have the opportunity to collaborate with other progressive movement leaders and groups. This leaves power on the table and makes us vulnerable to divide-and-conquer strategies, whether national power brokers, law enforcement officials, or local politicians initiate them.
Elevating the skills and expanding the network of American Muslims at the table represents a sustainable strategy for building and strengthening the existing movement. It also helps create pathways and systems that the community needs to ensure that our work continues indefinitely. This increased capacity will have a positive impact on Muslim Americans' ability to rally around policy measures that would have a favorable impact on the future well-being of all marginalized groups, including youth, people of color, low-income communities, and many others.
Once nominated, we will send an application to the nominee. The deadline to submit nominations is April 19. The deadline to submit the application is May 11. Individuals selected will be notified in May. The first cohort training is June 26-29.
If you would like to make a donation, please do so here with the designation code MPBP.
If you have any questions or would like to get involved, please email: contact@lavoice.org
In solidarity,
–Muslim Power Building Project steering committee
(Sarah Jawaid, Margari Hill, Namira Islam, Shamar Hemphill, Sara Hamdan, Reza Nekumanesh, Sukaina Hussain, Marta Galedary, Ismail Allgood, Ishraq Ali, and Hazel Gomez)
Partners: