FAITH VOTES 2022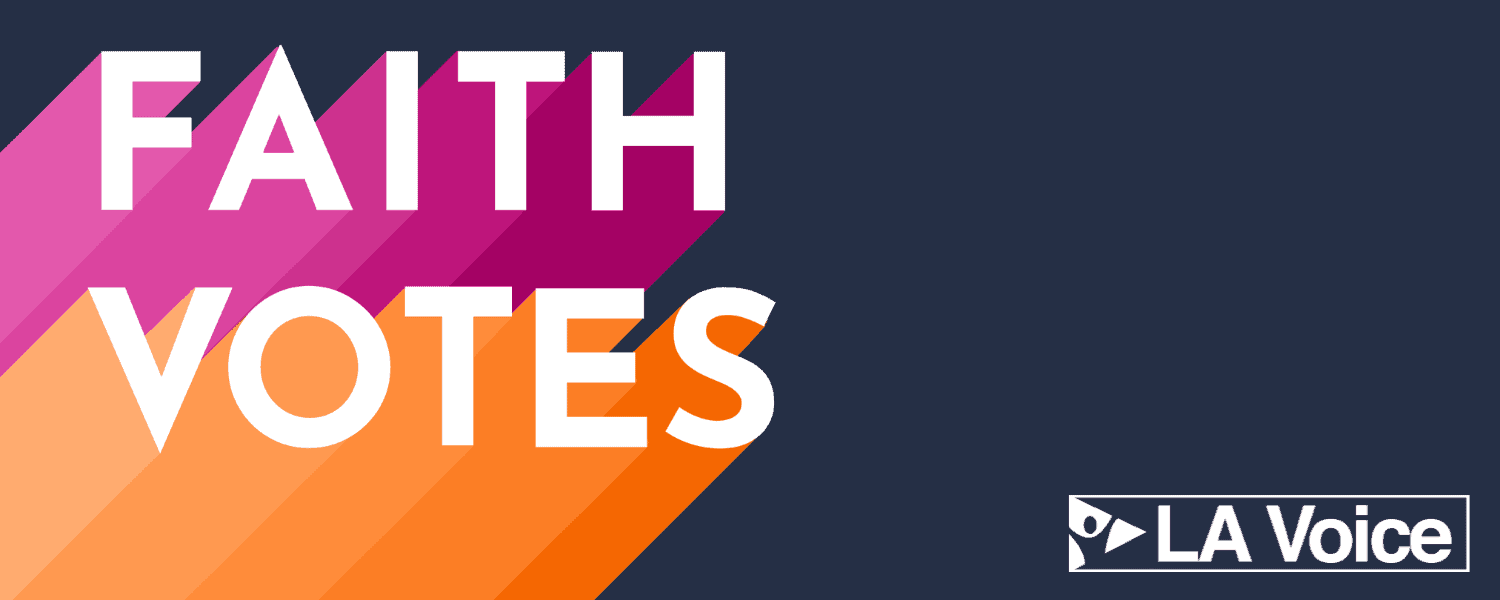 This election season, let's make a commitment to our congregations, and our communities.
As people of faith, we believe that we can build a just society where everyone belongs. When we come together across our differences, we can use our voice to make real change. 
Our Voter Guide is LIVE!
Check out our voter guide in English and in Spanish below!


FAITH VOTES is our chance to come together as one community, to exercise our power this election season, and build a Los Angeles County that respects the dignity of all people. 


Find all the resources you and your congregation need to vote below!
FAITH VOTES INSTAGRAM LIVE VIDEOS
If you haven't seen it yet, we've been doing Instagram Live video streams with LA Voice leaders and community activists all election season! Check out the past videos below, and be sure to follow our Instagram to catch our next one!

Get ready to vote!