COVID-19 Resources
The COVID-19 pandemic has caused much suffering for people in Los Angeles. Below are some resources for individuals and families, including Food Bank Donation Centers, links to unemployment and healthcare information, and rules on new protections for renters.
La pandemia de COVID-19 ha causado mucho sufrimiento a las personas en Los Ángeles. A continuación, se presentan algunos recursos para individuos y familias, incluidos los Centros de Donación del Banco de Alimentos, enlaces a información sobre desempleo y atención médica, y reglas sobre nuevas protecciones para inquilinos.
---
COVID-19 Testing Sites
LA Voice has partnered with Congregations and the Los Angeles County Department of Public Health to operate Covid testing sites in key neighborhoods.
Centro de Vida Victoriosa
715 Brady Ave, Los Angeles, CA 90022
Tues/Wed 10am-5pm ; Thurs/Fri 11am-6pm ; Sat 9am-4pm
Second Samoan Church
655 Cedar Ave, Long Beach, CA 90802
Monday-Saturday 12pm-7pm
St. Mary of the Assumption Catholic Church
7215 Newlin Ave, Whittier, CA 90602
Tues/Wed 9am-4pm ; Thurs 11am-6pm
Epiphany Church
10911 Michael Hunt Dr, South El Monte, CA 91733
Sundays, 8:00 am – 4:00 pm
St. John the Baptist
3883 Baldwin Park Blvd, Baldwin Park, CA 91706
Sundays, 8:00 am – 4:00 pm
---
Information on Project Roomkey
LA Homeless Services Authority Letter to San Gabriel Valley Council of Governments on Project Roomkey
Project Roomkey Fact Sheet (Spanish)
Project Roomkey Fact Sheet (Chinese)
Project Roomkey Fact Sheet (Vietnamese)
Project Roomkey FAQ Page (English)
Governor's Letter to LA County Board of Supervisors
Information on Unemployment/Información sobre beneficios de desempleo
Click here for an explanation of new rules that make it easier to file for unemployment/Haga clic aquí para obtener una explicación de las nuevas reglas que facilitan la solicitud de beneficios de desempleo.
Click here for to file for unemployment/Haga clic aquí para solicitar el beneficios de desempleo
Click here to sign up for health insurance through Covered California, the state's low-cost or subsidized healthcare market/Haga clic aquí para inscribirse en un seguro de salud a través de Covered California, este es el mercado de salud subsidiado o de bajo costo del estado
Click here to find out if you qualify for MediCal, the state's free healthcare program for low-income Californians/Haga clic aquí para averiguar si califica para MediCal, el programa de salud gratuito del estado para californianos de bajos ingresos
List of Local Food Banks/Lista de bancos locales de alimentos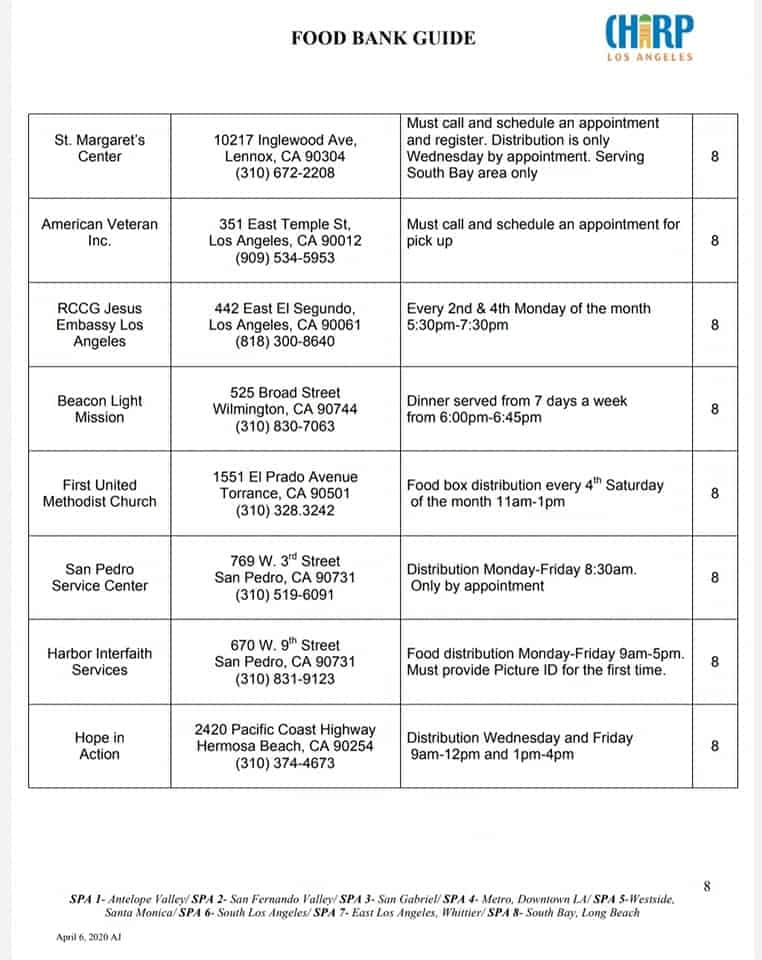 Information For Renters/Información para inquilinos
Click here for an explanation of Los Angeles County's new rules protecting tenants (scroll down to the 'For Renters' section)/Haga clic aquí para obtener una explicación de las nuevas reglas del condado de Los Ángeles que protegen a los inquilinos (desplácese hacia abajo para 'para inquilinos')