Quienes Somos
Sobre Nosotros
LA voice es una organización comunitaria interreligiosa y multiétnica que despierta a las personas a su propio poder, capacitándolas para hablar, actuar y trabajar juntos para transformar nuestro condado e uno que refleje la dignidad de todas las personas.
Creemos que todas las personas tienen poder y una voz.
Cada día ampliamos ese poder al unir diversas voces de fe y equipar a lideres para realizar lo que sus comunidades necesitan, ganando cambios en los sistemas que mejoran las vidas de todos los Angelinos.
La presencia organizativa de LA Voice se basa en todo el condado de Los Ángeles, en 5 distritos de supervisión del condado y 28 ciudades estratégicas. En todo el condado, tenemos 65 congregaciones, 26 con equipos y 17 de ellas con equipos que pueden entregar.
Misión
La misión de LA Voice es transformar a Los Ángeles en un condado que refleje la dignidad humana de todas las comunidades, especialmente a las que estén más necesitadas.
Congregaciones
37 congregaciones participan en la Campaña de Poder 2022:
All Saints Pasadena, Pasadena
Baldwin Park United Methodist Church, Baldwin Park
Blessed Sacrament Catholic Church, Hollywood
Centro de Vida Victoriosa Church, Los Angeles
Chosen Generation Fellowship Church, Long Beach
Congregation Or Ami, Calabasas
Culver City Presbyterian Church, Culver City
Dolores Mission, Los Angeles
First Baptist Church of Pasadena, Pasadena
First Unitarian Church of Los Angeles, Los Angeles
Grace UMC, Los Angeles
Greater Zion Church Family, Compton
Homeboy Industries, LA County
IKAR, Los Angeles
Inglewood First United Methodist Church, Inglewood
Islah LA, Los Angeles
LA CORE
LALMA, Los Angeles
Leo Baeck Temple, Los Angeles
McCarty Memorial Christian Church, Los Angeles
Nefesh, Los Angeles
New City Church, Los Angeles
Pasadena Mennonite Church, Pasadena
Rose City Church, Pasadena
Saint Mark UMC, Los Angeles
St. John Chrysostom, Inglewood
St. John the Baptist, Baldwin Park
St. Louis of France, San Gabriel Valley
St. Luke Holy Baptist Church, Long Beach
St. Luke's Episcopal Church, Long Beach
Stephen S Wise Temple, Los Angeles
Temple Israel of Hollywood, Los Angeles
Transformative Justice Team
Unitarian Universalist Church of Long Beach (UUCLB), Long Beach
Westminster Presbyterian Church, Los Angeles
Word of Encouragement Church – Pico Union, Los Angeles
Youth Cohort
Junta Directiva
Umar Hakim, ILM Fundación (Presidente)
Francisco Flores, Blessed Sacrament Church
Ange-Marie Hancock Alfaro, Universidad del Sur de California
Manjusha Kulkarni, Asian Pacific Policy and Planning Council (A3PCON)
Pat Marr, attends the Unitarian Universalist Church of Long Beach
Scott Minkow
Rev Dr Najuma Smith-Pollard, Founding Pastor of Word of Encouragement Church and Program Manager of the USC Cecil Murray Center for Community Engagement.
Daria Nunez, Dolores Mission (In Memoriam)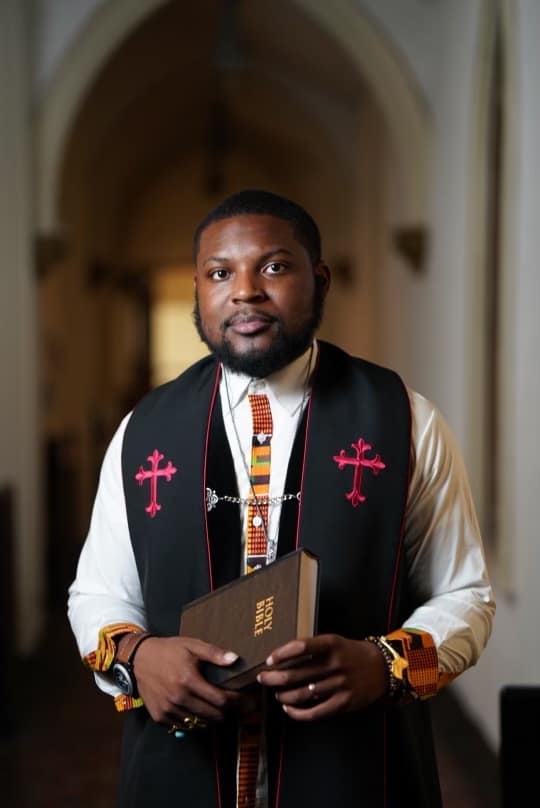 South LA Regional Community Organizer
Rev. Eddie Anderson is a graduate of Morehouse College and Claremont School of Theology.
He currently serves as the Senior Pastor at McCarty Memorial Christian Church in Los Angeles where his primary task has been calling forth a new moral imagination by working for the dignity, justice and love for those with their backs against the wall of oppression through lending his voice and body to the movement for Black Lives and various other activist efforts in Los Angeles.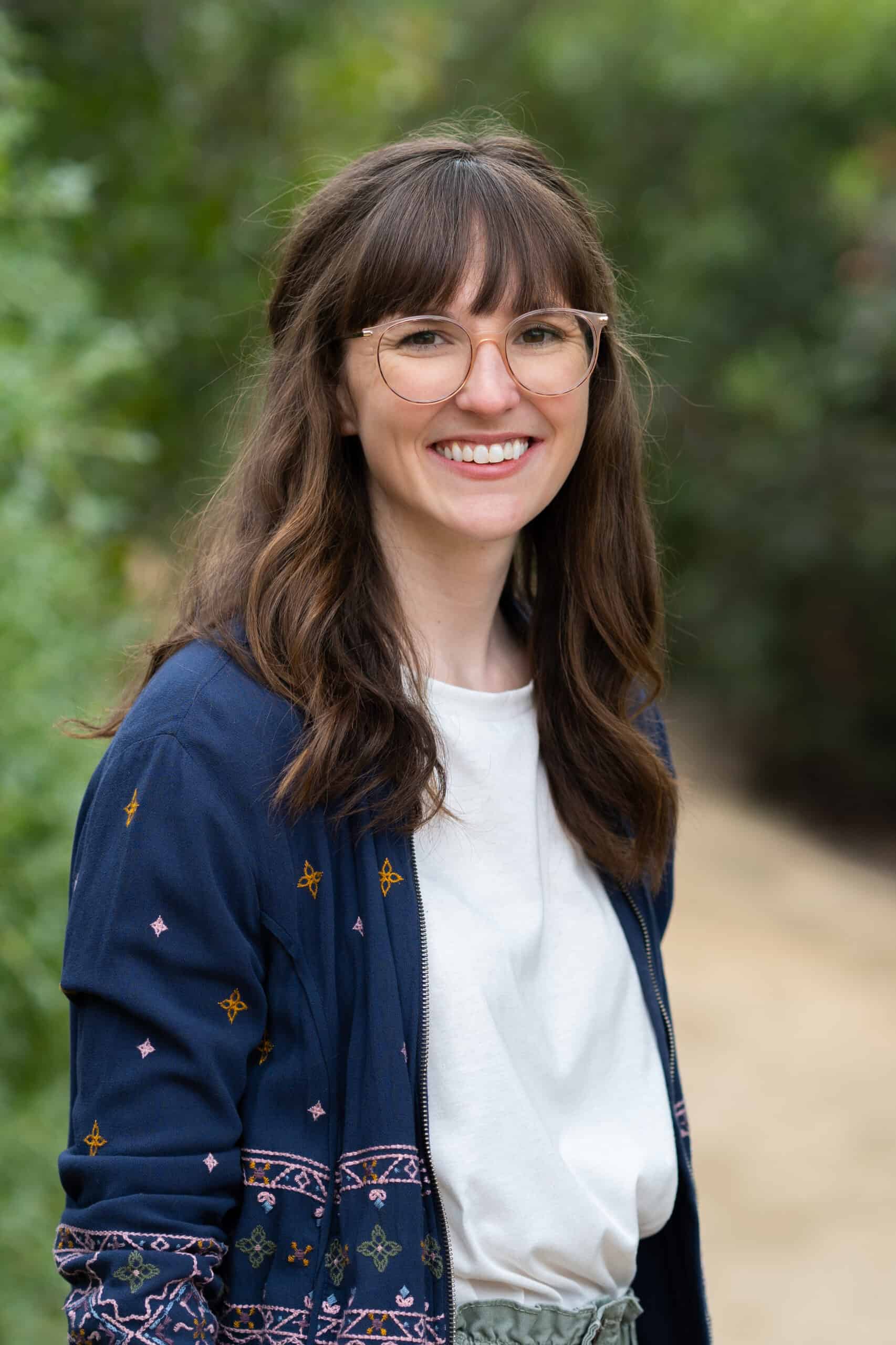 Melanie is the Operations Coordinator. She brings 7 years of administrative and operational experience to LA Voice, joining the team in 2021.
In her free time, she likes to eat at new restaurants, practice graphic design, and keep her Duolingo streak going.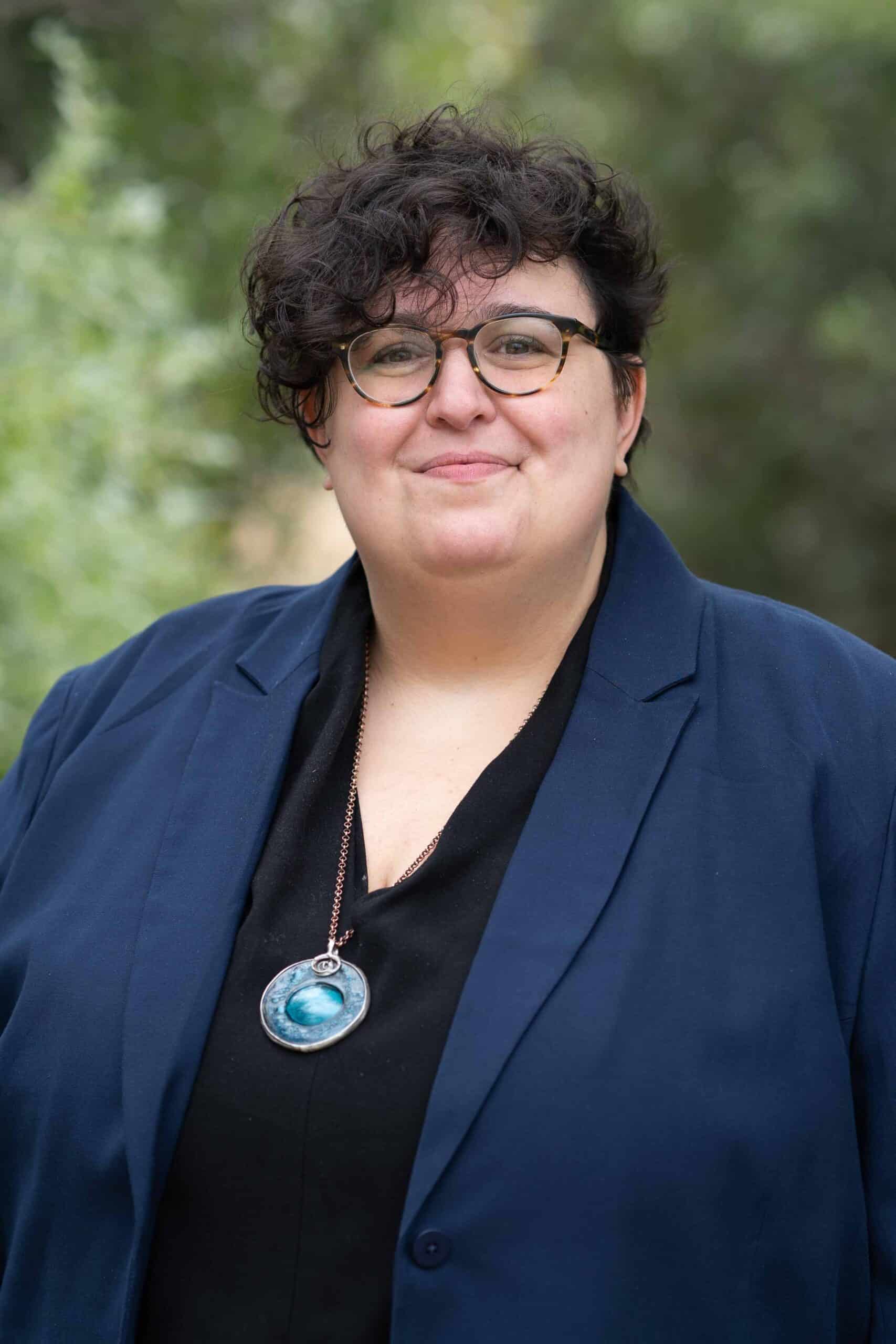 Rachel Bishop is the Chief Operating Officer for LA Voice. She came to Los Angeles from Brooklyn to join the LA Voice staff in June 2015.
She previously served as Development Director for United Community Centers, a social justice oriented community center in East New York, Brooklyn.
Prior to that, she spent five years with the League of Young Voters in a number of roles ranging from Operations Assistant to National Programs Director.
She has a B.A. in Political Science from New York University. In her free time, she likes to make music, cook food, and take naps.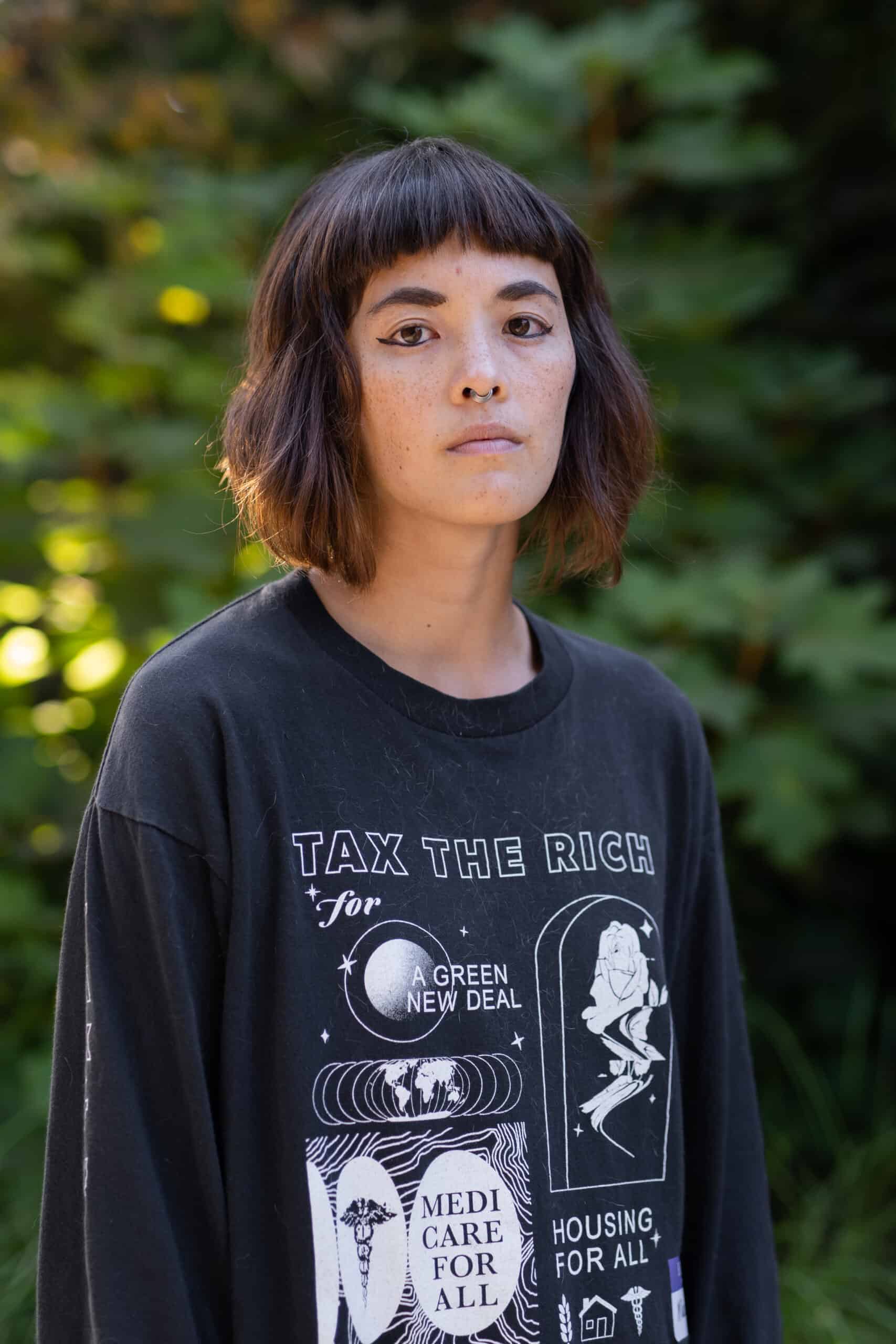 Maura Chen is the Housing Project Associate with LA Voice. As an architectural designer, they work between organizers and developers on drawings for permanent supportive housing and other affordable housing types to be built on congregation-owned land across LA County. Chen is an artist, educator, architectural designer, and writer from Los Angeles (Tovaangar) with experience working in the East Bay, San Francisco, New York, and Philadelphia.
Their current research is focused on designing community kitchens to combat food apartheid and connect historically disadvantaged neighborhoods. The occupation of interstitial space and intersection of race, gender, class, and informal economies figure prominently in the work. Chen writes the substack newsletter "Drafting Curbside," has been an artist-in-residence at Dirtbaby Farm, volunteer cook with the People's Kitchen, and food runner with West Philly Food Not Bombs. They have been published by Pidgin Press, Haus Red, Disc Journal, and Crybaby Press, taught as a visiting assistant professor at Pratt University and at the Southern California Institute of Architecture, hold a BA from the University of California Berkeley, and a Masters from Princeton.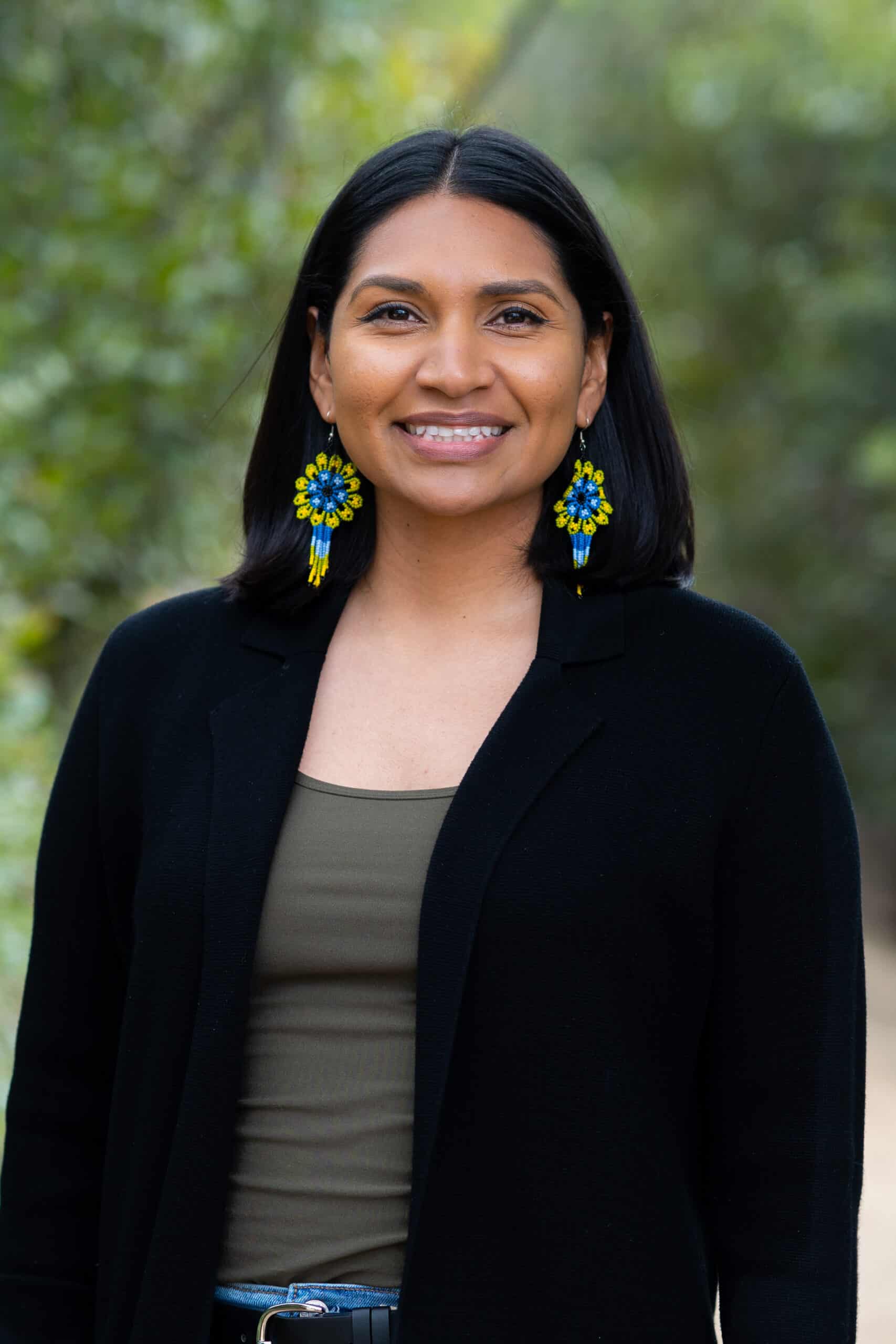 Yvonne Figueroa was exposed to community organizing while attending California State University Long Beach.
After graduating, she worked on various political and community campaigns before joining the labor movement in the long term care industry.
On her off time, she leads communications for her church in Lancaster.
She loves hiking, camping, reading, live music, eating, and is open to all kinds of new experiences!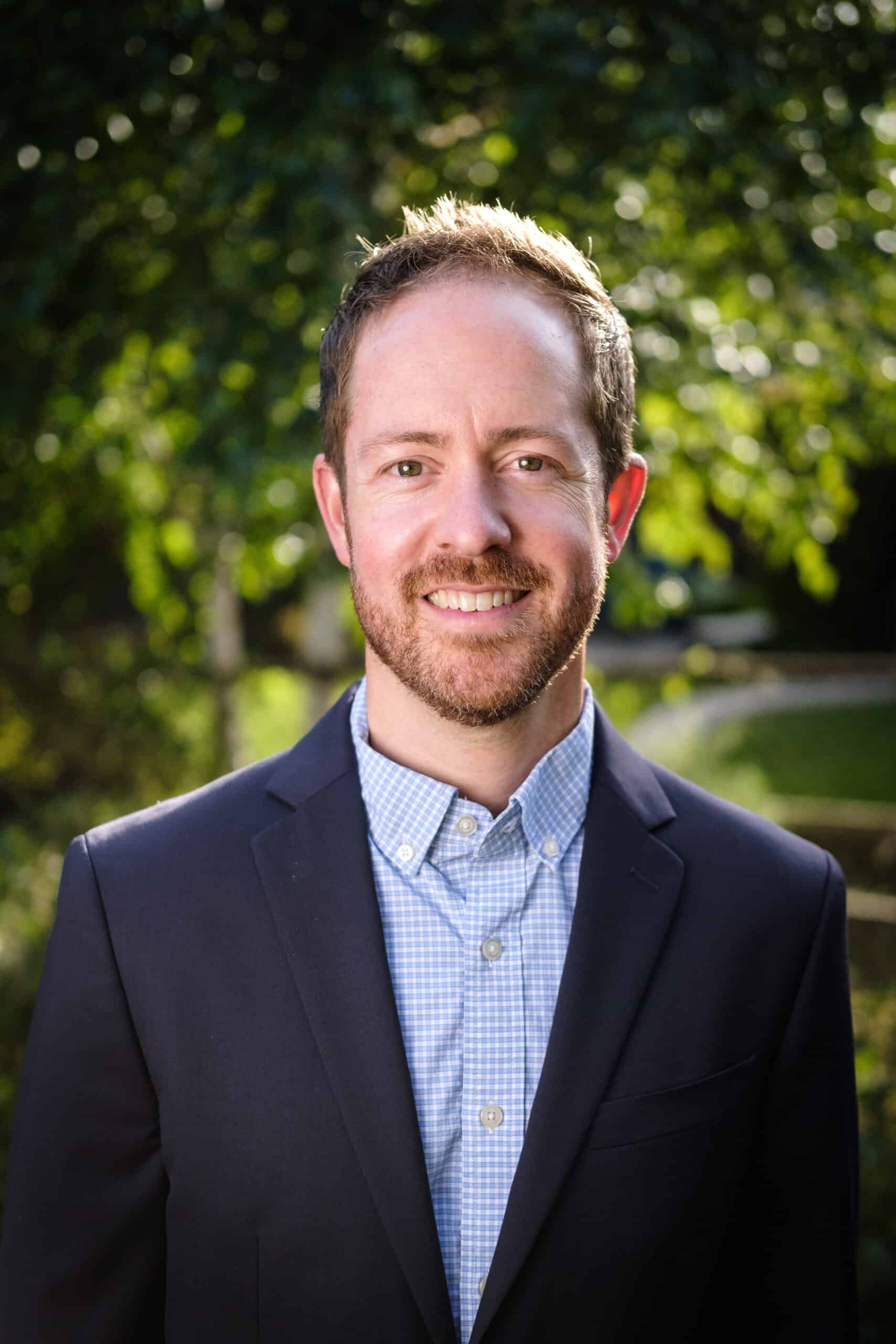 Zachary Hoover is the Executive Director of LA Voice and is in his 18th year organizing with PICO California and Faith in Action.
Rev. Zach holds a Master of Divinity from Harvard Divinity School and is ordained in the American Baptist Church. 
Zach first learned organizing from Zapatistas in Chiapas, Mexico. Since joining LA Voice, he has led organizing campaigns that have dismantled unfair car impound policies targeting immigrants, increased access to groceries in food deserts, increased public accountability for reinvestment by major financial institutions, increased voter participation in communities of color, removed obstacles to employment for formerly incarcerated Angelenos, and bridged gaps between communities divided by race, class and geography.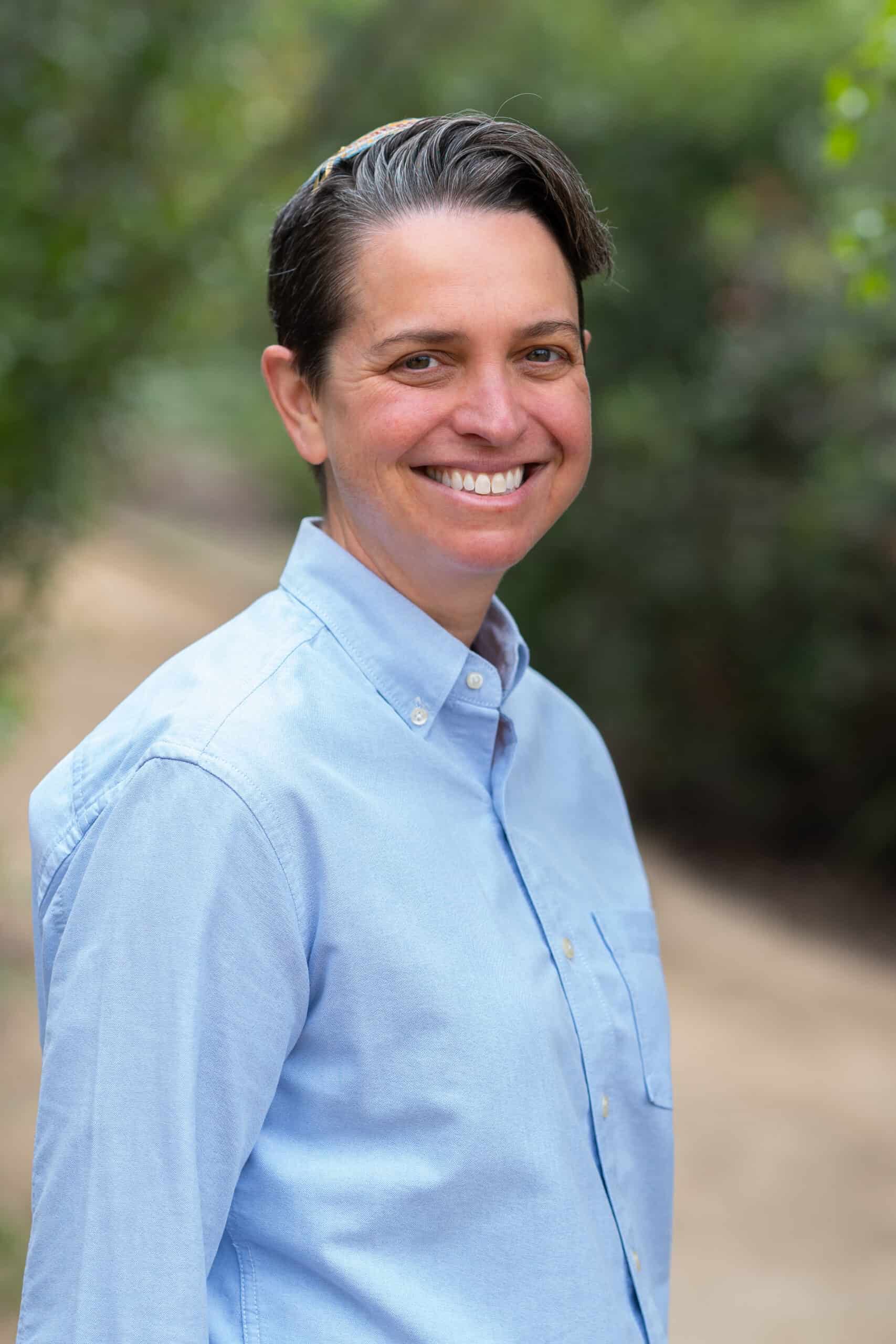 Director of Special Projects
Rabbi Jocee Hudson joined LA Voice as the Clergy and Formation Lead in July 2021.
Jocee received rabbinic ordination, as well as Masters in Hebrew Letters and Jewish Education, from Hebrew Union College-Jewish Institute of Religion and graduated summa cum laude from Brandeis University.
Prior to joining LA Voice, she was an Associate Rabbi at Temple Israel of Hollywood.
Jocee and her partner Rook are the proud parents of Sela, Max, and Solomon, who fill their lives with so much love.
You can contact her via email at jocee@lavoice.org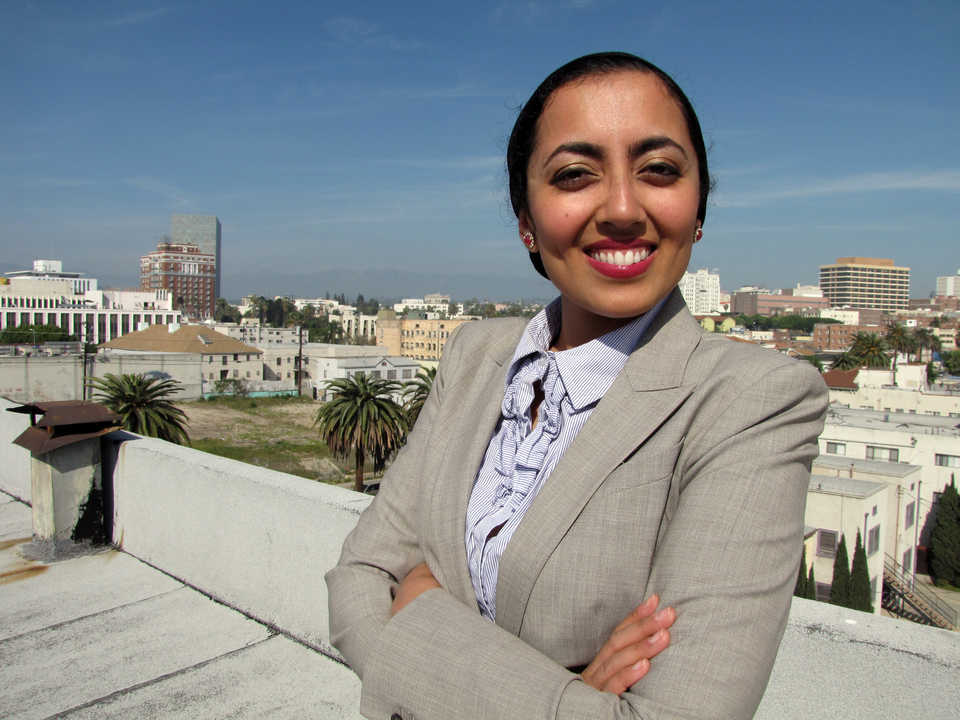 Sarah Jawaid is an organizer and certified leadership coach that has been with LA Voice for 5 years.
She previously worked on criminal justice reform issues, particularly with black and latino Muslims in South Los Angeles.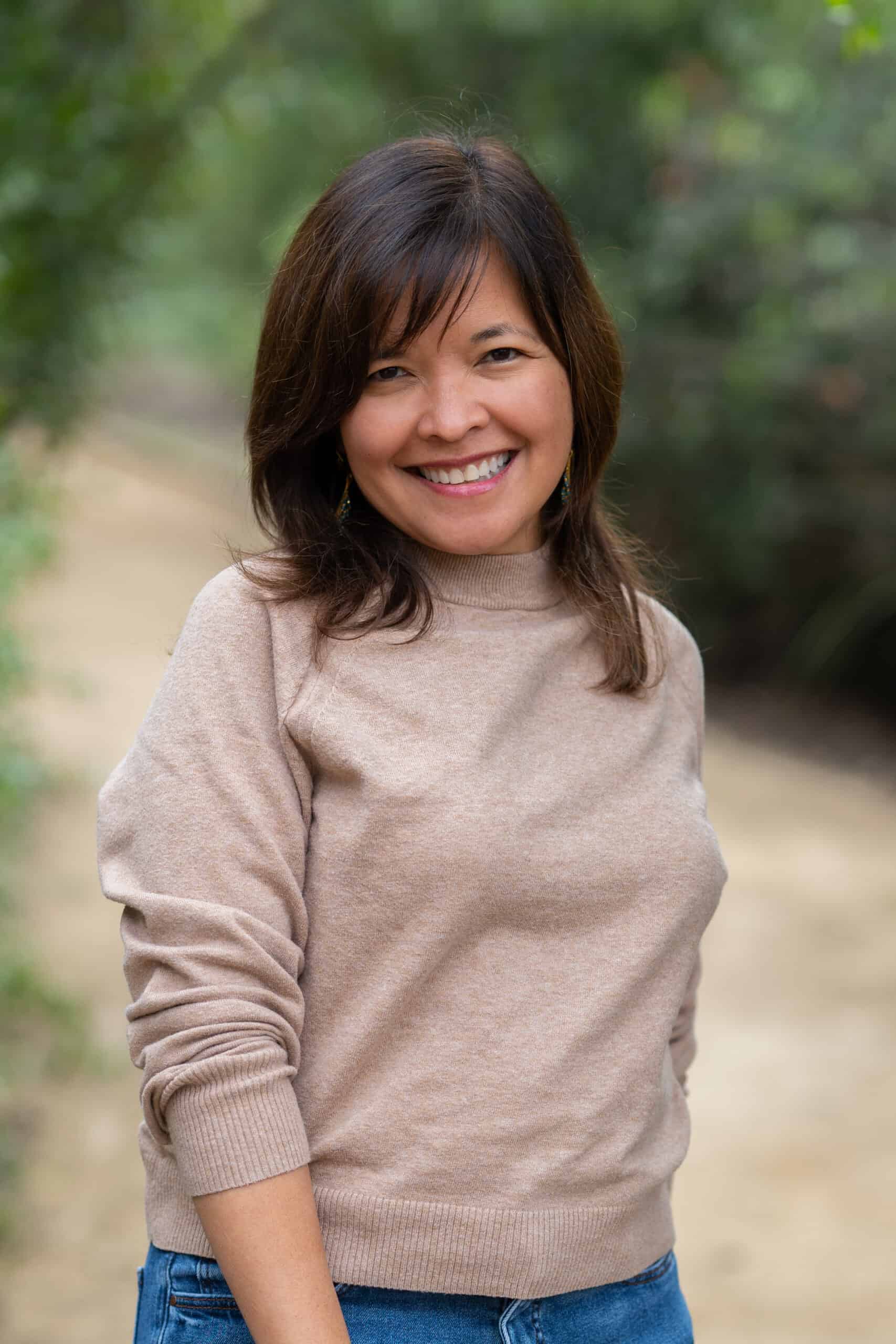 Janice is responsible for managing the day-to-day functions of the Development Team as well as providing fundraising strategies to increase and sustain funding. In this newly created position, she will be responsible for grants management, individual donor campaigns and events, and donor stewardship and cultivation.
Janice made a career transition from being a corporate trademark paralegal to fundraising when she realized that she is most passionate about work that transforms lives and creates opportunities. Her first introduction to nonprofit work was when she started fundraising efforts to send children-in-need to school in the Philippines. She has also served as an AmeriCorps VISTA at Step Up Savannah (Georgia) and has worked at other nonprofits such as Advancement Project California and Southern California Public Radio.
Janice is a proud wife and mother to two adorable rescue dogs. She loves to travel and her dream destinations tend to be the more exotic. When she can't go anywhere, she experiments with her Instant Pot.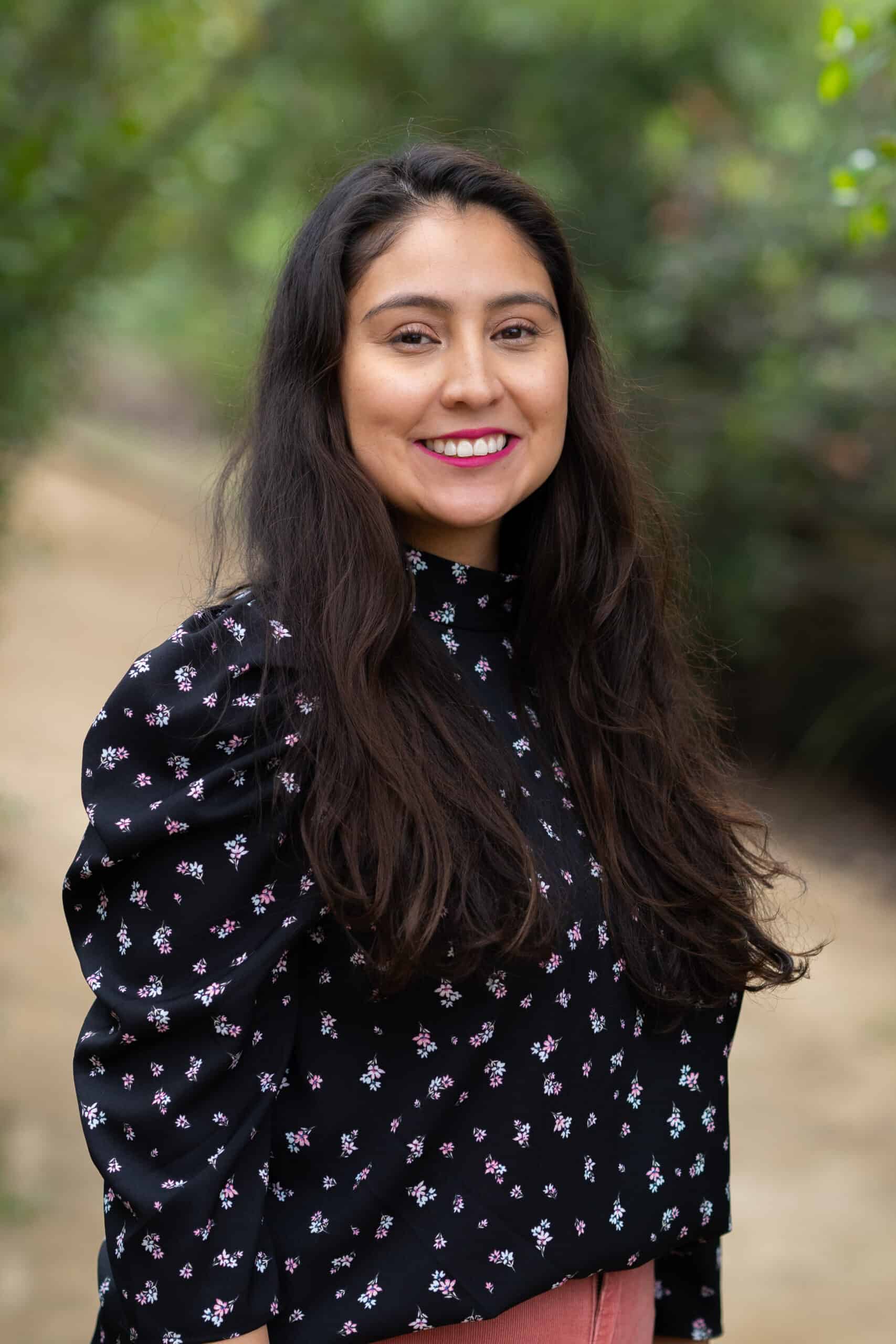 Velvet Magallon Nestlehutt
Velvet first joined our team as our first full-time Operations Assistant in September 2015.
Velvet holds a Masters of Science in Nonprofit Management from the Milano School of Policy, Management, and Environment, and a Bachelor of Arts in Political Science from California State University, Los Angeles.
Her prior experience includes an administrative internship with New York City Councilman Ydanis Rodriguez and a position as Administrative Support Assistant at California State University Los Angeles.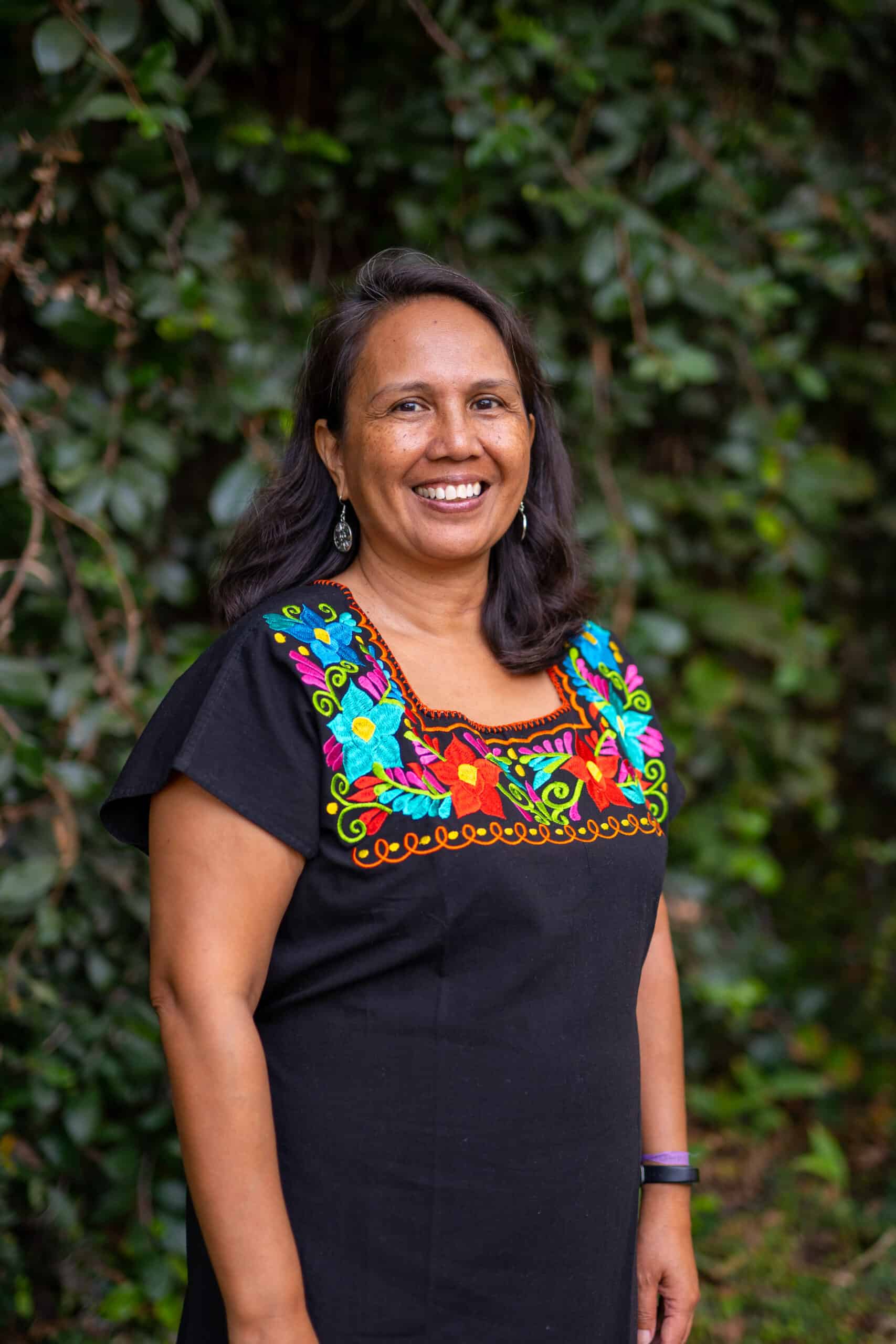 Angel Mortel is an organizer with LA Voice.  She spent over 15 years in Brazil, serving most of those years with Maryknoll Lay Missioners.  Her ministry involved organizing community health volunteers, coordinating an income generation project for women and fundraising for the national prison ministry of the Brazilian Catholic Church.  Her passion for social justice grew out of her experiences in Brazil, but also from living and teaching in inner city Washington, DC and working with Bread for the World and Maryknoll Office for Global Concerns. Most recently, she managed the faith community outreach program at Brave New Films.  Angel has a Bachelor of Arts in English and Third World Studies from Oberlin College and a Master of Arts in International Development from American University.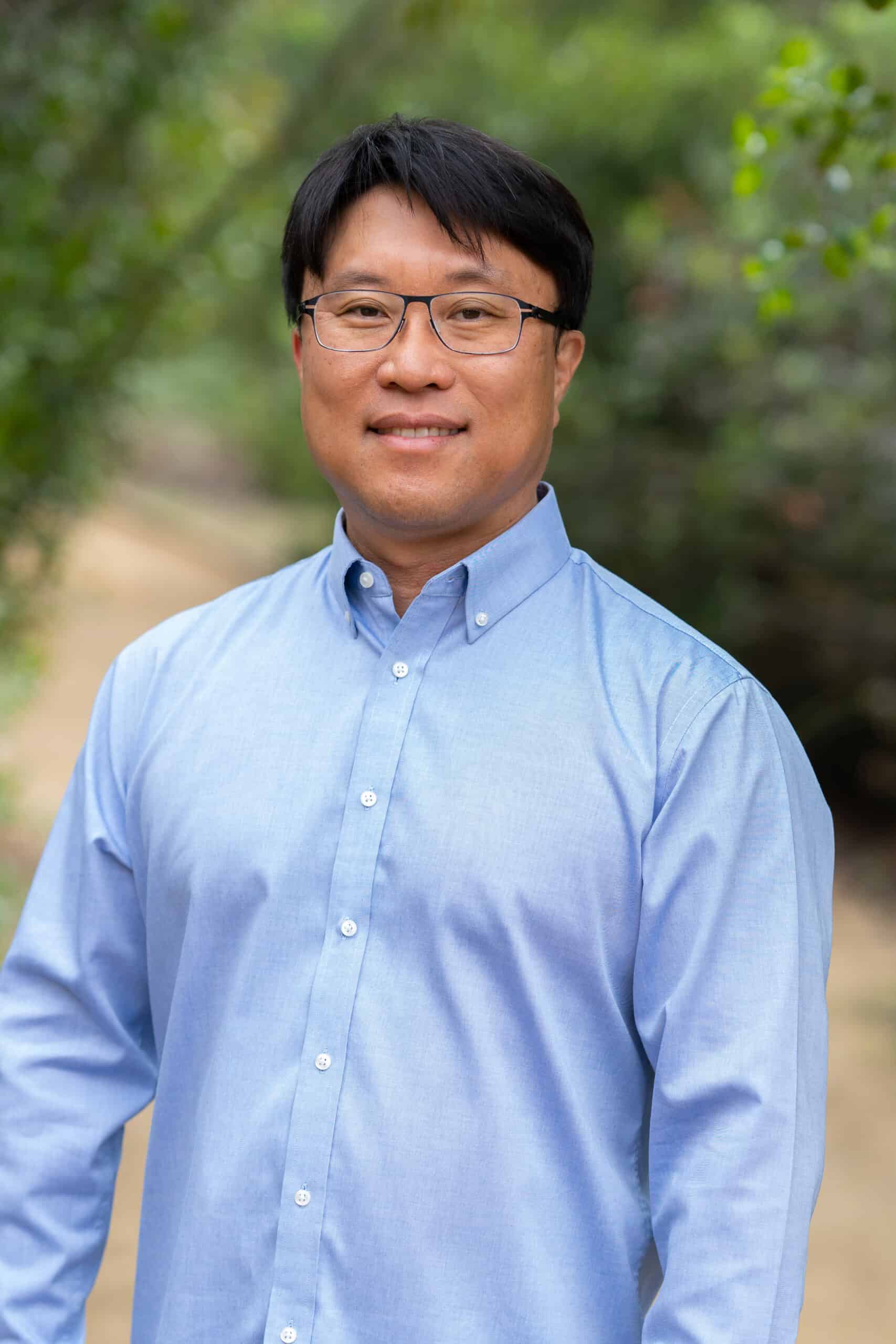 Project Manager for Faith in Housing
Pastor John Oh is the Project Manager for Faith in Housing. His role is to facilitate the building of affordable and permanent supportive housing on congregation and denomination-owned land. He comes from over fifteen years of parish ministry in LA County and has "the soul of an organizer» stemming from his Wesleyan roots of social justice and spirituality. He is passionate about reducing environmental impact and designing greener buildings as a LEED AP with a background in construction engineering and management. John has a Master of Divinity degree from Fuller Theological Seminary.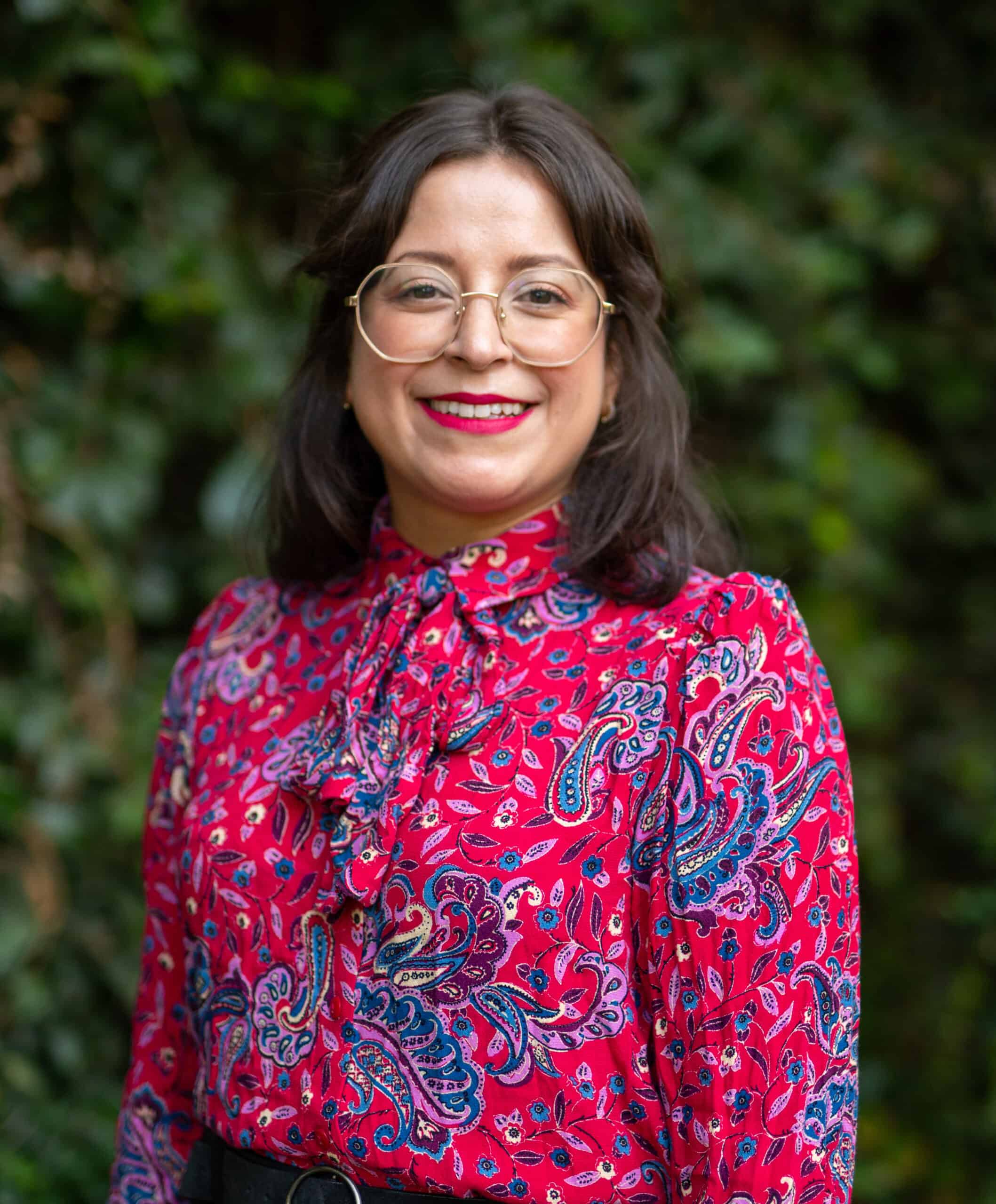 Yesenia Padilla joined LA Voice as communications manager in May of 2022. Yesenia has over a decade of experience in communications strategy and narrative development for movement-building organizations. 
Yesenia came into movement work as an organizer, working with organizations such as ACLU, the San Diego Labor Council, and the SAFE California Campaign, experiences which primed them for developing messaging and strategy that truly represents programmatic work. As a communicator, Yesenia has cultivated and managed communications programs for Alliance San Diego, the San Diego Immigrant Rights Consortium, the Southern Border Communities coalition, and Lawyers for Good Government. 
Yesenia is also a published freelance journalist, writing for Complex Magazine, Thought Catalog, and Shades of Noir, and is credited with being the first journalist to write about gender-neutral terms in Latinidad for a national publication. 
Yesenia's poetry has been published in Queen Mob's Teahouse and The Angel City Review. They were one of the curators of San Diego's largest experimental poetry series, Now Poetry, and a founding editor of Lumen Magazine. 
In their free time, Yesenia continues to organize various projects, from helping expand a Narcan distribution in partnership with the San Diego Department of Public Health, conducting desert search and rescue operations as part of Aguilas del Desierto, to building a mutual aid network for grocery runs in response to COVID-19. Currently, Yesenia is currently the coordinator of the DSA-LA Mutual Aid Committee. 
A fronteriste for life, Yesenia enjoys spending time with their family and friends in the borderlands deserts, hot yoga, and cooking. 
Yesenia received their Bachelor of Arts in Creative Writing with a minor in Political Science from the University of California, San Diego.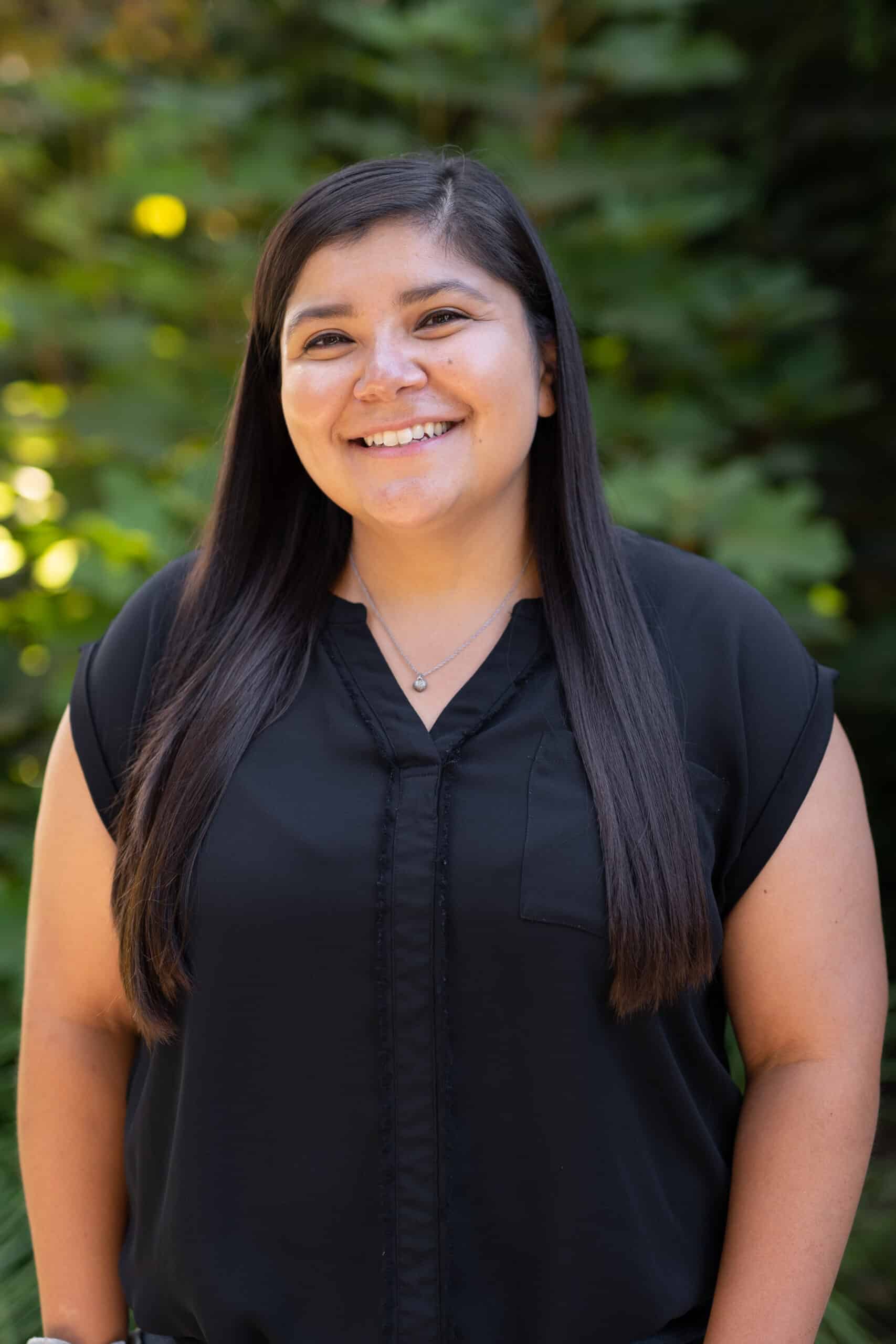 Civic Engagement Organizer
Alyssa joined LA Voice staff in July 2022 as our Civic Engagement Organizer, and has been a leader with LA CORE for several years, a racial equity organizing initiative in the Jesuits West province.After her graduation from Loyola Marymount University (LMU), she worked for two years at St. Martin de Porres Elementary School in Belize City with the Jesuit Volunteer Corps. Alyssa also holds a Masters degree in Nonprofit Management from the University of San Francisco. These experiences were the foundation of her passion for community organizing, and her strong commitment to living a faith that does justice.In her previous role, she oversaw advocacy programs and alternative break immersions, and she continues to serve as a Resident Minister in the LMU community.Alyssa loves spending time with her family (especially her two baby nieces!), reading, traveling, and has a growing love of writing poetry.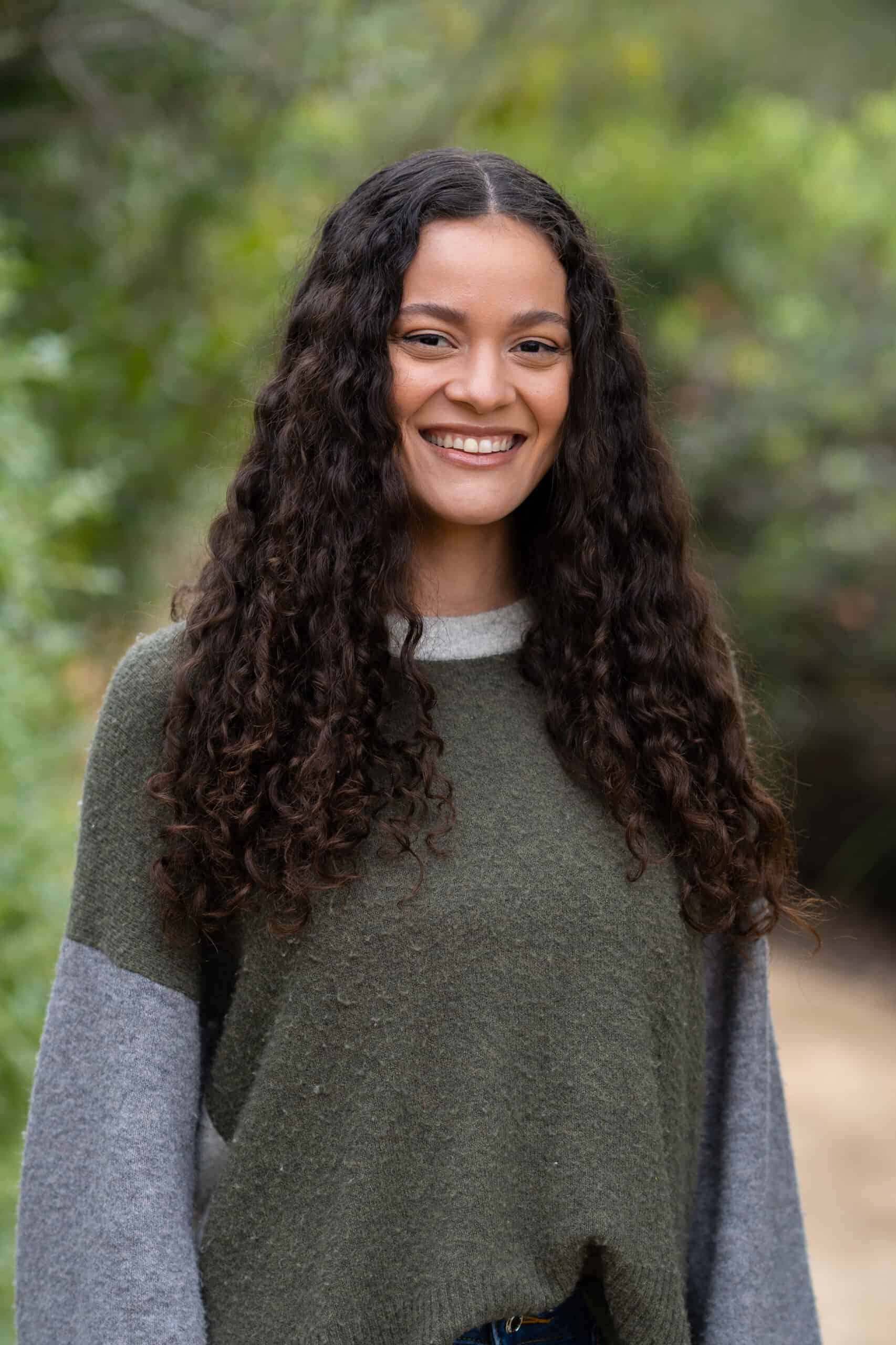 Jordan Salviati joined LA Voice in March 2020 as an Executive Assistant.
Jordan holds a Master of Arts degree in International Relations from Richmond the American International University in London and a Bachelor of Arts in Communications and Media Studies from Azusa Pacific University.
Before joining LA Voice, she was a talent acquisition coordinator and recruiter for a staffing agency in Orange County, California. Her passion for social justice and human rights, however, began when she worked at the Center for Reconciliation and Diversity in college. During hertime there, she created and facilitated a college workshop for first-generation high school students from inner-city Los Angeles.
Some of her prior volunteer experience includes facilitating workshops for immigrant and refugee women at the Ethiopian Women's Empowerment Group in London and working with the social outreach program Ethembeni, located in South Africa.
In her free time, you can find Jordan at the movie theatre or watching Netflix, traveling to new places and dancing.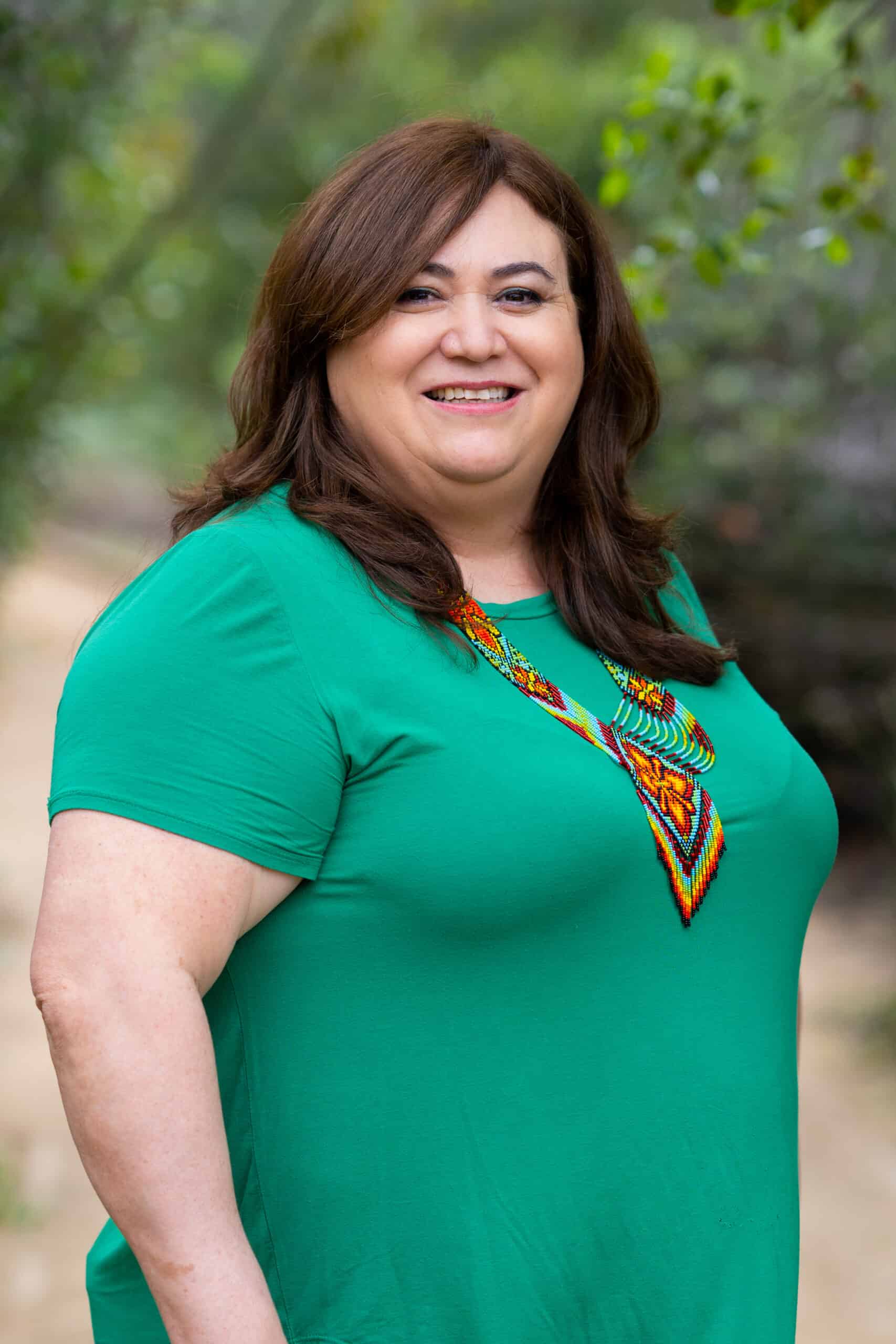 Beatriz is a community organizer with LA Voice. She earned her Bachelor's Degree in Chihuahua, Mexico, and a High School Diploma here in the United States. After graduating with her BA in Physical Education, she began working with youth people to interrupt the cycle of poverty in her town, organizing them and fighting for parks and spaces where they could play, do sports, and be trained for jobs.
Beatriz has over twenty years of experience in community-based outreach and organizing. As a physical education teacher in an elementary school, she organized her students' mothers to reclaim the after-school building to exercise and play sports, and collaborated with local Institutions to develop programs to serve people with diabetes and High blood pressure. 
Beatriz has more than fifteen years of teaching experience, and more than ten years of experience in small business management. She is familiar with volunteer recruitment and training, and has fought for civil rights; working as a strategist in campaigns such as Proposition 30, 47,57, 10, and 20, and Bills such as AB 60 and SB 54. Beatriz is a Spanish speaker and speaks English as my second language. Beatriz has received recognition for community outreach from congregational, state, and local members. She is passionate about empowering, educating, and connecting individuals to information and resources. She is reliable, honest, hardworking, and always willing to learn more and improve.